25 Reasons to Join the Cane Society
1. Middlebury opened so many doors for me, and I want those open for others.
2. I received financial aid and I want to give back.
3. I know I can rely on a regular income from my Charitable Gift Annuity.
4. One of my favorite professors just retired and I'd like to honor him and my department.
5. My mom loved music. When she died I made a planned gift that will benefit the music department in the future.
6. I want to leave a legacy to give other students the challenge of discovering themselves and exploring the world beyond.
7. I remember how proud I was to attend the college of my parents and grandparents.
8. I want to support senior thesis research in the sciences.
9. Middlebury helped shape our lives.
10. Middlebury will make the most of my assets for future students.
11. I was thrilled to find a way to benefit the geography department, where I spent so much of my time and learning.
12. It's our reunion, and our class wants to give something lasting.
13. The older I get, the more I appreciate my Middlebury experience and its impact on my life.
14. I want to build a scholarship in honor of my grandfather, who started us all down this Middlebury path.
15. Athletics helped me be a better student and I want to support future scholar athletes.
16. It was the smart financial choice.
17. Our children made such good friends here we wanted to support their college.
18. I'd been involved in alumni events since graduation; now I'm able to match that with a financial commitment.
19. Due to my current financial position, I am unable to give much to Middlebury. That said, I am delighted to have the opportunity to include Middlebury in my estate plans. Middlebury gave so much to me, it feels great knowing I am able to give back when the time is right.
20. Middlebury's mission is worthy of being perpetuated and enhanced. It merits our allegiance and support.
21. Establishing a Charitable Gift Annuity enabled me to make a larger gift to Middlebury than I thought possible.
22. In honor of the 50th anniversary of my graduation, I want to help make a Middlebury education possible for current and future students.
23. I remember my summer in Middlebury with great fondness and with great appreciation for the significant financial support the College provided me. I am glad to support the College's goals by giving what I can.
24. As my wife and I prepared our legal documents, we wanted to give back to the institutions that were a part of our success. While we both hope that it will be many years before it happens, we wanted to make sure the provision was there, even at an early age.
25. I wanted to make a special gift to Middlebury and to provide for my sister's future. A Charitable Trust was the perfect solution!
Creative Ways to become one of Middlebury's Cane Society members
Name Middlebury as a beneficiary of your will or living trust through a full, partial or contingent interest.
Designate Middlebury as one of the beneficiaries of your retirement account(s)
Establish a gift that returns a fixed income to you now while providing future support for Middlebury
Establish a gift with cash, securities, or appreciated property that returns a percentage of the value of its principal to you while providing a future gift to Middlebury
Direct your life insurance policy to benefit the College when the time comes
Transfer ownership to the College of a life insurance policy that you no longer need
Make a gift of your residence to the College, while you continue to use it for your lifetime
Set the College to receive the remaining balance of your donor advised fund
Your plan can be as unique as you are. We'd be happy to discuss your goals with you. Contact us at 866.496.6433, giftplanning@middlebury.edu, or by completing this form
Let us know your plans.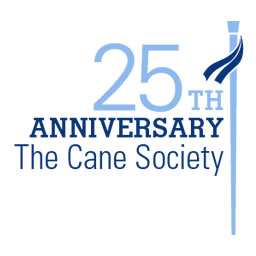 Have you already included Middlebury in your estate plans? Click here to inform us so that we can thank you and make sure your gift supports the program or purpose you can most about. By becoming one of the people who will keep Middlebury growing, you will be welcomed into the Cane Society. To read more about the Cane Society, click here.

Glossary